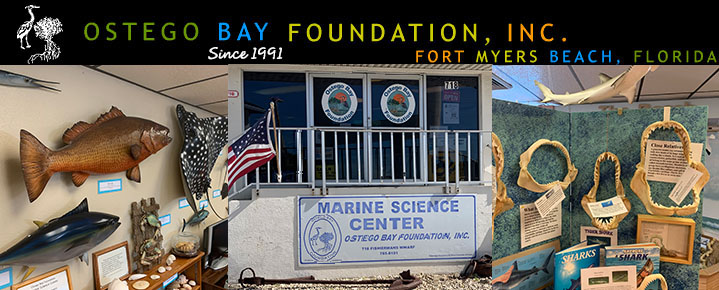 Marine Science Center Events
Spookahatchee at the Ostego Bay Marine Science Center
Ostego Bay Foundation, Inc. Offer Free Kids Halloween Party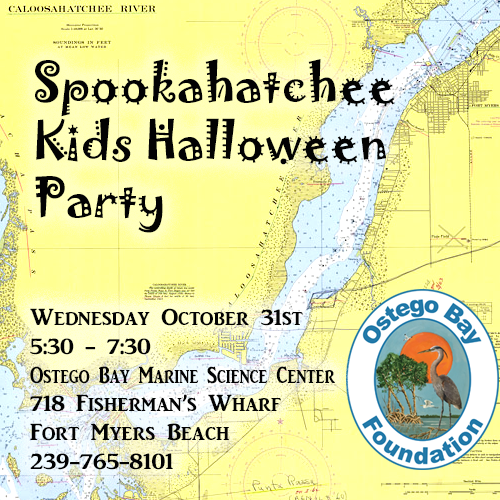 Join us at the Science Center on Halloween night from 5:30 p.m. to 7:30 p.m. for trick-or-treat sea monster hunt and a wish I was a fish special showing of the Incredible Mr. Limpet. This delightful comedy/fantasy tells the story of a nervous little Brooklyn bookkeeper who has an overwhelming love for fish. After rejection by the Navy, he actually becomes a fish (through the miracle of animation), meets a snail who shows him the "underwater" ropes, falls in love with a lady fish, and becomes a real war hero.
Hope to "sea" you at the Marine Science Center Museum for a FREE family friendly spooktactular Halloween party for kids. Includes pizza dinner, snacks, and of course ... candy!
Call the Marine Science Center at 239-765-8101 for further information.
DIRECTIONS TO THE OSTEGO BAY MARINE SCIENCE CENTER
Ostego Bay Foundation, Inc. - A member supported organization
718 Fisherman's Wharf - Fort Myers Beach, Florida 33931 - 239-765-8101
info@ostegobay.org