Fish Fry and Silent Auction Fundraiser - 12/03/21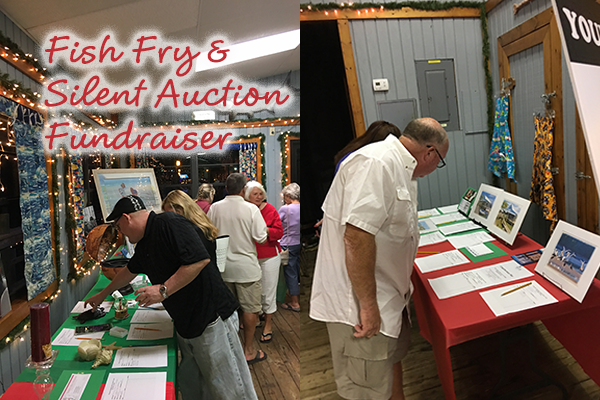 SAVE THE DATE! December 3rd: 5p.m. - 8 p.m.
The Ostego Bay Silent Auction Fundraiser has long been considered a unique experience. This event, now in it's 21st year, is scheduled for Friday evening, December 3rd, just in time for the holidays. This waterfront event is sponsored by Bonita Bills Waterfront Café located on historic Fisherman's Wharf under the Mantanzas Pass Bridge on San Carlos Island, Fort Myers Beach. The event starts at 5:00 pm and runs until 8 pm. The Fish Fry is offered at only $12 per person with a portion of the proceeds going towards supporting the foundation's message of Conservation Through Education.
Click HERE to learn more.