Marine Science Center Events
Marine Science Center Presents Giving Tuesday
Tuesday, December 3 : All Day
Giving Tuesday - 12/03/19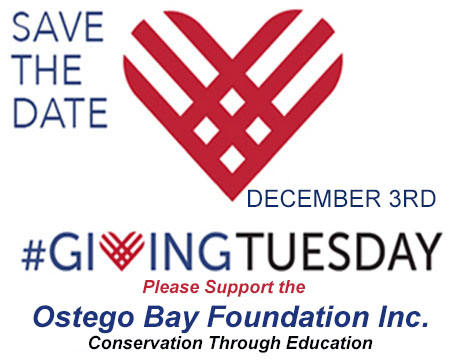 GivingTuesday is a global generosity movement unleashing the power of people andorganizations to transform their communities and the world.
It is built by hundreds of millions of people from all walks of life and countlessorganizations in every country of the world.
GivingTuesday strives to build a world in which the catalytic power of generosity is at theheart of the society we build together, unlocking dignity, opportunity, and equity aroundthe globe.
We believe that generosity leads to greater civic participation and other prosocialbehaviors.
For our organization, GivingTuesday is a chance to talk about our values and why we care so much about the work that we do. We've been able to use GivingTuesday to introduce new people to Conservation Through Education and the Ostego Bay Foundation so that they will become year-round supporters.
Please become a Ostego Bay Foundation supporter today. Click
HERE
to get started.
Call the Marine Science Center at 239-765-8101 for further information.
DIRECTIONS TO THE OSTEGO BAY MARINE SCIENCE CENTER
Ostego Bay Foundation, Inc. - A member supported organization
718 Fisherman's Wharf - Fort Myers Beach, Florida 33931 - 239-765-8101
info@ostegobay.org