Working Waterfront Guided Tour - 11/11/20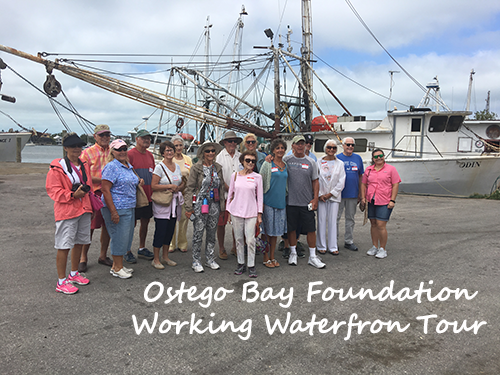 Shrimp to Fort Myers Beach is like Alaska King Crab to Alaska. While you won't find Shrimp Boats in the Deadliest Catch you can get up close and personal to our local Shrimping Industry with the Ostego Bay Foundation Marine Science Center's Three-Hour Guided Tour from 9am. til noon.
The cost for the Tour is only $20.00 per adult and $10.00 for children over 6 years of age. You'll learn about the history Florida's "Pink Gold" and the oldest and largest shrimping fleet in Florida. The tour includes a 1 1/2 hour guided visit at the Museum which contains numerous hands-on exhibits, touch tank, beach exhibit and estuarine aquariums.
The Tour includes a visit to the commercial fishing industry operations, including Supply House and the Trico Shrimp loading dock. See how the boats are unloaded, the trawl doors are built, the shrimp nets are hand-sewn and challenges to this unique million dollar industry; a memorable experience! Bring your camera. Limited quantities of the FGCU Documentary, "The Pink Gold Rush" are available for purchase. Reservations Required. Click HERE to register online or call 239-765-8101 for details.